Contribute through Rise Up Lebanon
By working directly with NGOs active in Lebanon RULA is able to make sure your donations are as impactful as possible to the people who need them. We interview every organization we work with and attest to the services they are providing to those in need and regardless of religious affiliation or national origin.
Our Partner Organizations
RULA has partnered with several Lebanese humanitarian NGOs that are working diligently to support people whose lives are impacted by the recent Beirut Port explosion. We have interviewed these organizations and attest to the services they are providing to those in need regardless of religious affiliation or national origin.
Step Association (Khotwa) is a non-profit Lebanese charitable association established in 2012. Step Association aims to help vulnerable and poor Lebanese families during the ongoing difficult economic and living conditions. It provides assistance to poor families regardless of religion or nationality. Its most prominent activities involve relief efforts, providing aid in difficult and emergency situations, such as providing food rations, heating materials and clothing. It also provides necessary medications for people who suffer from chronic diseases. The Step Association also oversees AMSA school and provides school supplies and support to its students.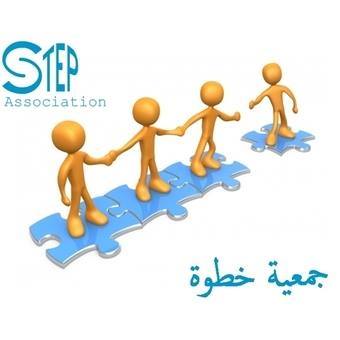 In the absence of a supportive government that would help Lebanese families in extreme poverty, we created Beit el Baraka to restore a sense of dignity to Lebanese families by providing basic needs in food, decent housing, education and medical support. Our organization provides to families from various areas in Lebanon and we are careful in keeping our overheads at 2%. We however rely on your generous donations to help us achieve our mission especially in times when the poverty crisis is turning into a humanitarian one. Beit el Baraka is a Lebanon based charity registered in Beirut by decree number 2277 and a 501(c)3 status- Beit el Baraka USA.
Respectfully,
Founder, Maya Ibrahimchah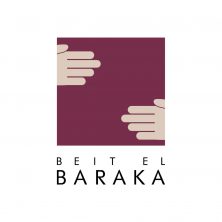 Together LiBeirut, meaning For Beirut, is an emergency relief campaign conceived and led by three Lebanon-based NGOs and dedicated to a sustainable recovery of Lebanon's capital following the devastating explosion of its port on August 4. The campaign is a collaborative led by local NGOs Cénacle De La Lumière, Lebanon Needs, and The House of Christmas. The current focus of this campaign is on equipping the most affected hospitals and healthcare centers, offering PTSD support to youth and families affected by the blast, and supporting households and small businesses affected by the blast. The campaign is leading a reconstruction response that seeks to rehabilitate damaged neighborhoods of  Beirut with a particular focus on preserving heritage buildings and protecting culture.

Use your voice to support our cause
If you are able to help a little or a lot, in Lebanon or abroad, we want to hear from you! Please fill out your information below and we'll reach out to discuss any upcoming opportunities where we think your efforts could make a difference.
We are forming a network of like-minded individuals who care about Lebanon and its people and who
aim to share ideas and collaborate on charitable projects. We hope to use the power of this collective to
allow contributions in time and brain power to make meaningful impacts. 
Join Our Network To Receive Our Newsletters